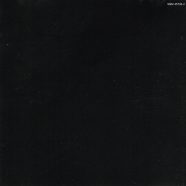 Sep

21
Tags
Related Posts
Share This
TheSound&FuryOfMusic
(or "The Passion And Power Of Song")
So during this session of the Qersdyn Weekend Morning Record Review (just made that up) the family got to …
Okay, just to back up a little, every weekend morning while making and eating breakfast, the family gets to hear some LPs from various artists …
Okay, just to back up a little, a long time ago, music was heard on what is called an LP, think of a really big black vinyl CD that was play on what is called …
Okay, just to back up a little, not so long ago, music (aka MP3s) used to be played on what is called a compact disc or CD
Back to the story
On the roster this morning, after Tchaikovsky's "1812 Overture" is 25677-1, aka "The Funky Bible" aka "The Black Album" by Prince.
Okay, just to back up a little, back before he called himself Prince after calling himself the artist Formerly Known as . . . oh forget it . . . young 'uns listen to "Classic" by MTKO and the guy in the chorus is this guy.
So, anyway, as "Le Grind" kicks in Rashad correctly guesses Prince. Then I relate the rumors and gossip regarding why he pulled the record; told Rashad that the album was the only Prince record not to have a "God" song on it and that Prince felt he had gone too far.
Rashad ponders a bit then asks seriously, "How does a musician know he's gone too far?"
It is at that point that I realize what an utterly ridiculous statement that was . . . gone too far!!! Like his music took physical form and roamed the countryside like a Funkenstein monster infecting people involuntarily with 'the groove'.
Too far?!?!? How pompous! I laughed for a good five minutes.
After Side One we listen to "Sign 'O' The Times" and as the kids begin to dance to "Play In The Sunshine" (wait, maybe it was infecting the kids with . . . never mind) Mariposa realizes the power of music.
She jumps to the music, then immediately looks at the speakers. She jumps again. Same reaction this time with a smile. Then again with an even bigger smile, understanding that the record skips. By the end of Side One she and her brother Ezekiel are dive bombing off the couch and I realize I have to move the record player to a column bearing wall to avoid the impromptu DJ scratching.
Not sure Prince had such an inspirational result in mind with he composed his Magnum Opus but the little ones, and I guess Lis and I, are in for something when they hear "Let's Go Crazy".